Bianca Andreescu a îmblânzit-o și pe Serena Williams: "Chiar mă bucur că este campioană!". Ce spune noua regină de la US Open și ce premiu a încasat
Citeşte întreaga ştire:
Bianca Andreescu a îmblânzit-o și pe Serena Williams: "Chiar mă bucur că este campioană!". Ce spune noua regină de la US Open și ce premiu a încasat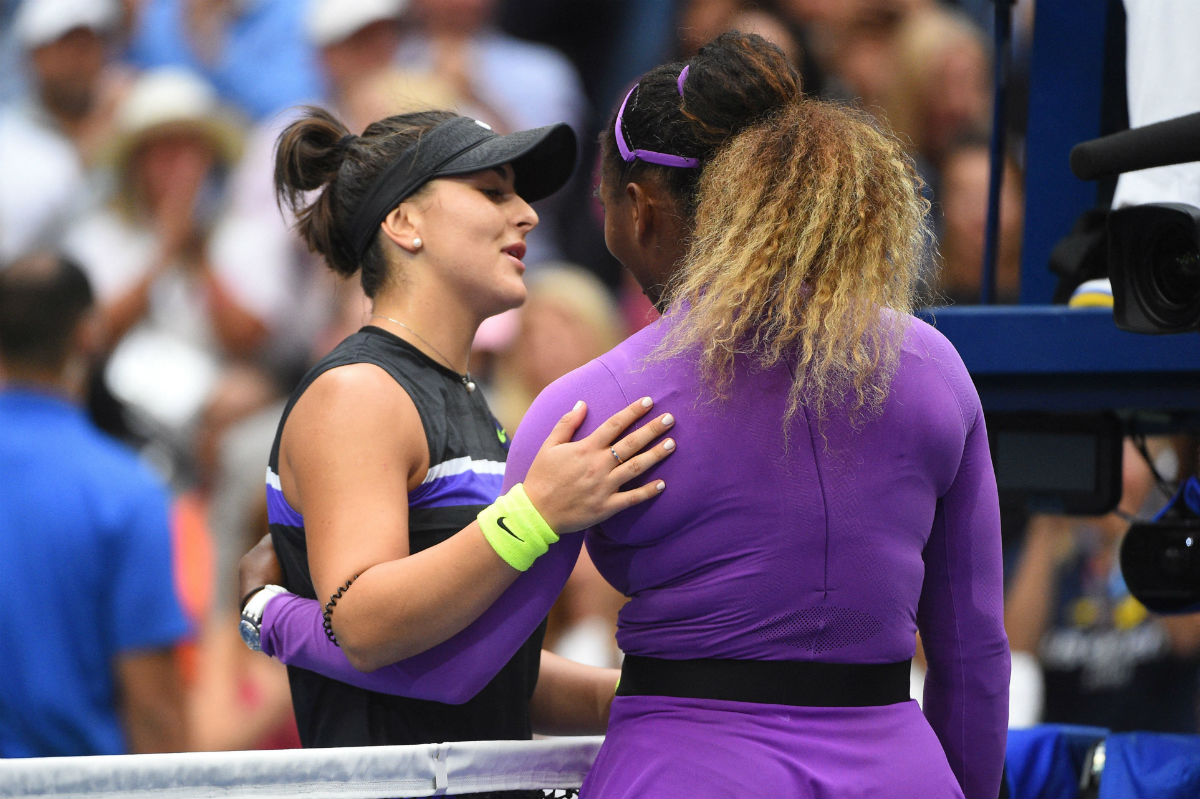 to clarify this Canadian Romanian controversy:
1) She was born in Canada.
2) She lived 5 years in Romania ( between 5 to 10 yo - she went to Romania because her parents wanted her to take advantage of the Romanian educational system - very good at that time).
3) She lived 14 years (in total) in Canada.
3) She started to love and to play tennis in Romania, but she owes her success mostly to Tennis Canada (the program for talented kids).
4) She has both Canadian citizenship and Romanian citizenship.
5) She lives now in Canada and plays for team Canada BUT, she can play for Romania if she changes her mind. She is entitled to do so because SHE HAS BOTH CITIZENSHIPS.
Most probably she thinks herself as being more Canadian than Romanian (and, I may say, it is normal to think like that - 75% of her life lived in Canada and 25% in Romania ).
So stop hating and fighting about this....she is both Canadian and Romanian.
Puștoaica de 19 ani, noul număr 5 WTA începând de mâine, a trecut în două seturi, 6-3, 7-5, de Serena Williams. Și când te gândești că Serena, 37 de ani, câștiga primul US Open în urmă cu două decenii, când Bibi nici măcar nu se născuse! Are lumea la picioare Chiar dacă specialiștii o dădeau drept favorită pe multipla campioană cu 23 de Grand Slam-uri în palmares, cu 33 de finale jucate, Williams a arătat și azi noapte la Flashing Meadows de ce a pierdut a patra finală la rând. Și-a doua oară consecutiv cu Andreescu, întrucât luna trecută, la Toronto, Bianca a câștigat Rogers Cup în detrimentul mult mai titratei adversare. După un joc electrizant în care canadianca ale căror origini sunt oltenești a fost la pupitrul de comandă al finalei, Bianca a ridicat brațele în semn de victorie. A trecut cu o maturitate incredibilă pentru vârsta și experiența ei printr-un moment halucinant: la 5-1 în setul secund și minge de meci s-a dezechilibrat, iar Serena, ovaționată și susținută de spectatori, a egalat la 5. Dar Andreescu a venit promt cu concluzia, obținând primul ei trofeu major. 8-0 este scorul victoriilor Biancăi Andreescu cu tenismenele de top 10 întâlnite în cariera sa până acum Anul trecut, nici nu ajungea în calificări la US Open, acum este campioană! Anul trecut, era undeva pe locul 200, acum este considerată oficial noua stea a tenisului feminin, candidată la fotoliul de lider al tenisului feminin. Am reușit să fiu calmă când Serena a revenit în turul secund. Mă așteptam la un astfel de moment. Am simțit că are dificultăți de a ajunge la unele mingii și am pus-o la muncă. Întotdeauna va fi presiune, o simt și eu, dar ea mă motivează Bianca Andreescu, noua campioană de la US Open Bianca: "Sunt mândră de felul în care am jucat" Și ca o adevărată campioană, a celebrat modest și cu smerenie marele succes. Cu respect pentru adversara ei, Bianca nu și-a manifestat exagerat bucuria, iar Serena i-a oferit complimente cu o mare generozitate. Biancăi i-au dat lacrimile atunci când announcerul finalei i-a spus că este prima sportivă din Canada campioană la US Open. Bianca Andreescu, noua campioană la US Open "E greu de explicat. Sunt recunoscătoare. Am muncit din greu pentru acest moment. Anul acesta a fost ca un vis devenit realitate. Faptul că am putut să urc pe această scenă alături de Serena, o legendă a tenisului, e minunat. Nu a fost simplu deloc. Am încercat să pășesc pe teren și să nu mă concentrez la adversară. E ușor de spus, mai greu de făcut, dar sunt mândră de felul în care am jucat. Publicul a fost… Știu că voi, oameni buni, ați fi vrut să câștige Serena, dar… Mă așteptam ca Serena să revină într-un moment important. Dar mă bucur de cum am gestionat momentul. Vreau să mulțumesc echipei mele. Trebuie să vă dedic această victorie. Părinților mei nu pot să le mulțumesc suficient pentru tot ceea ce au făcut pentru mine. Le spun doar atât: "Vă mulțumesc și hai să continuăm!", a spus noua campioană, care va fi de mâine chiar înaintea Simonei Halep. 3,85 de milioane de dolari este cecul câștigat de Bianca Andreescu pentru succesul de la US Open. Serena Williams a câștigat 1,9 milioane de dolari Serena: "Sunt mândră de ea" Serena Williams a rămas cu aplauzele publicului și cu o jumătate de come-back în setul secund. Nu s-a putut concentra suficient, s-a întrecut în erori. Bianca Andreescu și Serena Williams Dar a dovedit încă o dată de ce a fost mulți ani numărul 1 mondial: "Mulțumesc acestui public minunat. Am luptat, încercând să rămân în joc pe cât mai mult posibil. Am fost mulțumită de reacția mea din setul secund. Bianca a jucat foarte bine și vreau să o felicit. Sunt mândră de tine, Bianca! Speram să pot juca mai bine, dar mă bucur pentru ea. Mă bucur că e ea campioană! Mă simt onorată să fiu aici și că pot să concurez la acest nivel. Trebuie să îi mulțumesc lui Dumnezeu că mă aflu aici. Echipa mea m-a susținut mereu, chiar dacă am avut fluctuații în carieră", a declarat Serena. Ce tenismenă remarcabilă la doar 19 ani! Și-o capacitate incredibilă de a se mișca, arată ca o mare campioană deja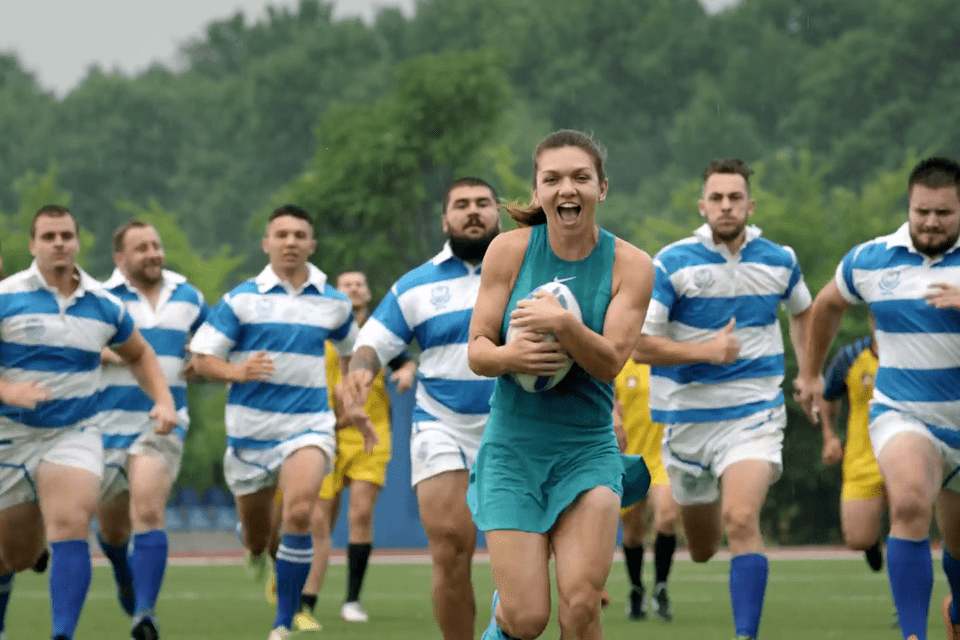 Parcul Strela cu Hansedom la marginea Stralsund.
Centrul comercial urmează să fie extins.
prof. Ioan URSU mate-online
https://marinepdms.blogspot.com/2019/08/continuam-cu-ioana-si-vedem-cum.html